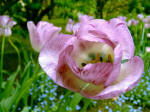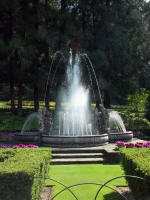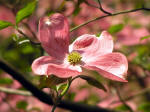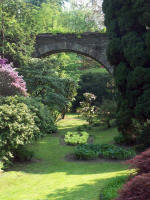 The gardens at Villa Taranto were created by Scotsman, Captain Neil McEarcharn who bought the estate in 1931. He wished to transform the estate into an English style garden to remind him of home.
He spent nine years making his dream a reality, which included the difficult job of acclimatising many of the more exotic species collected from round the world.
The estate was renamed Villa Taranto in honour of his ancestor, Marshall McDonald who Napoleon named the Duke of Taranto.
Captain Neil McEarcharn was keen to ensure that all his hard work would continue beyond his lifetime and so he generously presented the gardens to the Italian State.
Since 1952 the gardens have been open to the public from April through to October, with more than 150,00 visitors a year. As well as holidaymakers there are groups of scholars and garden lovers that come from all over the world to view the gardens.
The most significant achievements have been the "Valetta" (little valley), the terraced gardens and waterfalls, the water lily and lotus pools, the ornamental fountains and the irrigation system which draws water directly from the lake.
Every year from 25th April to 1st May there is the tulip week when thousands of tulip bulbs are in bloom. One in five entrance tickets has a special stamp on the back and the lucky owner receives a free plant cultivated in the gardens.
Maintenance of the gardens was passed to the "Ente Giardini Botanici Villa Taranto" after Captain Neil McEarcharn's death in 1964. He is now buried in the mausoleum in the garden.






Practical Info
Villa Taranto Gardens are open everyday from 16th March to 1st November 2016 from 08.30 - 18.30 (October and November 09.00 - 16.00).
For 2016 tickets cost € 10.00 for adults and € 5.50 for children (6-14).
Visitors who have walking difficulties or who rely on a wheelchair are advised that some parts of the gardens are not accessible but this will not detract from your overall visit.
There are vending machines in the gardens selling drinks and ice-creams and there is a cafe/restaurant just outside the entrance.
There is a small shop selling plants outside the entrance.
Please note that the villa itself is not open to the public.
Dogs are allowed in the gardens if they are kept on a lead/leash.
The local ferry service runs frequently to Villa Taranto which has a ferry stop opposite the entrance. Alternatively, it is approximately a 20 minute walk from Pallanza ferry station.
There is free car parking.