Welcome to visit Stresa, your tourist guide to Stresa, Lake Maggiore.
On this site you will find a wealth of useful tourist information that will help you plan your stay in Stresa: accommodation lists, attractions, events, public transport, traveller's tips and useful links for other Stresa travel resources.
Stresa is a great place to base your holiday on Lake Maggiore; a high standard of accommodation from B&Bs to 5 star hotels welcomes all our visitors, as well as bars, restaurants and shops.
With unique island attractions, woodland walks with panoramic lake views, botanical gardens, churches, markets and much more you can be sure that when staying in Stresa you will have no trouble finding something to do!
The regular local ferry service departing from Stresa means that it is easy to find your way around the lake to see the many attractions and events that take place during the summer months.
For every attraction we also give practical advice for wheelchair users.
If you have been to Stresa help other visitors by leaving your Traveller's Tips!
About Stresa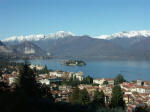 Historical and geographical notes and curiosities about Stresa ..... Êmore
Things to See and Do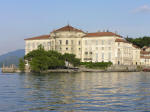 Attractions, walks, events, special interest and excursions ..... Êmore
Accommodation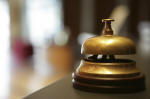 Full official hotel lists, B&B's and holiday apartments ..... Êmore
Travel & Transport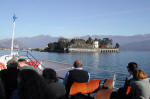 Ferries, buses and trains. Timetables, tickets and fares ..... Êmore